The Health & Safety Institute development laboratory has been working non-stop over the last few months to bring you a new and improved way to easily manage your entire training curriculum, including online training, streaming video, classroom training sessions, and DVD rental and purchase.

Otis™ Learning Manager powers your environmental, health, and safety training program though an easy-to-use technology platform that beings increased flexibility and more course delivery options for you and your employees.
Access to safety training has never been faster or easier!
---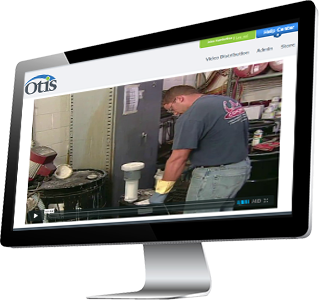 Now you can manage your entire DVD rental schedule and have access to over 300 DVD and streaming video training programs for your classroom training with just a click of your mouse, with even more benefits when powered by Otis:
Easily set a schedule or access as needed with self-serve, on-demand rental queue

Rental queue allows you to schedule training for the entire year and easily edit the training queue

Access to the full Summit DVD library

Easy access to rental plan details at all times
--- Summit's Online OSHA 10 & 30 Hour training through Otis still has your favorite features: the ability to tailor training specifically to your needs by selecting your elective course curriculum and having the most efficient way to obtain your DOL/OSHA course completion card – plus more benefits when powered by Otis:
Can be taken from mobile devices, including smart phones and tablets

Operates on all Microsoft supported versions of Internet Explorer, Chrome, Mozilla Firefox, and Safari

Video guides throughout the training

Easy access to OSHA 10 & 30 Hour training
---