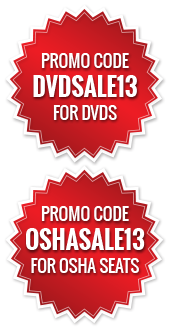 Mention promo code DVDSALE13 for DVDs or OSHASALE13 for OSHA seats when you call to order or fill out the form to receive your discount.

Call 800.842.0466 or fill out this form and a representative will contact you shortly. >>>
Disclaimer – Summit's Warehouse Moving Sale pricing is valid November 11, 2013 – December 31, 2013. Discounted pricing cannot be combined with other discounts or special pricing. Only Summit full length DVDs are eligible for the sale.